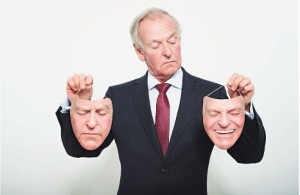 As a Hong Kong solicitor practicing in the area of corporate law, we often assist client to restore their de-registered company.  Here is a summary of the law and practice.
Reasons to  Restore a De-registered company in Hong Kong?
The reasons for restoring a company to the register usually  are the following:-
  to enable a claim to be brought against the company
 to deal with property which the company still owned when it was struck off and dissolved, which has now vested as bona vacantia, and
 where the company was struck off by the Registrar whilst the it was still carrying on business
Two Ways of Restoring a Hong Kong Company to the Register
(1) The 1st Way – Administrative Restoration
Where a company has been struck off the register at the instigation of the Registrar of Companies because the company failed to submit its annual returns for some years, the applicant should first consider the simpler and quicker administrative restoration route instead of the court procedure.
An application for administrative restoration may be made by a former director or shareholder of the company when certain conditions are met.
(2)Restoration of Company by Court Order
One typical situation when company restoration should be done by the application of a court order is when a company has been voluntarily be dissolved by its shareholders.
An application to the court to restore a company to the register may be made where a company has been:
 struck off the register at the instigation of the Registrar of Companies pursuant to CO ss 746, 747, 748
 struck off the register under section 291 of the former Companies Ordinance (Cap 32), or
 struck off the register by de-registration of the company pursuant to CO s 751
For any issue regarding the restoration of a Hong Kong Company, please contact our firm for more information.