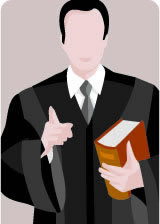 Mr. Edward Tai is a consultant of our firm. Born and educated in Hong Kong, he is a solicitor admitted in Hong Kong, Australia (NSW & SA) and England & Wales.
He started off his legal career by practicing as a commercial litigator in Hong Kong, handling primarily commercial disputes involving companies investing in Mainland China, disputes over landed properties and legal proceedings relating to corporate insolvency and restructuring.
After that, he went in-house and worked with such prominent listed corporations as China Everbright Holding Ltd., Phoenix Satellite TV, Hong Kong TV etc. in different roles of counsel, head of legal and/or company secretary etc.
In the last 10 years, he has been mainly focused in the law and commercial practice relating to cross-border M&A, corporate finance and listing compliance. He has also served as the legal and executive director of an ASX listed gold mining company based in Perth.
Edward holds the following academic and professional qualifications: –
Bachelor of Law awarded by the University of Hong Kong
 Postgraduate Certificate in Law awarded by the University of Hong Kong
Postgraduate Certificate in Dispute Resolution awarded by the University of Technology, Sydney
Master of Law (Corporate & Commercial law) awarded by the University of New South Wales
 Solicitor admitted in the Hong Kong SAR
 Solicitor admitted in England & Wales
 Solicitor admitted in New South Wales and South Australia, Australia
Edward is fully bilingual in English and Chinese (Mandarin and Cantonese) and is capable of providing legal advice and drafting legal documents in both languages. He is also the principal solicitor of an Australian law firm, Sycamore Legal.